Count on us for total project management for assured efficient coordination of all facets of the procurement program, from design to delivery. Whether managing an existing product line from a specific manufacturer or working together with our client to develop new sources for their products, THE SIMMONS GROUP professionals located throughout the Pacific Rim work together to guarantee your satisfaction.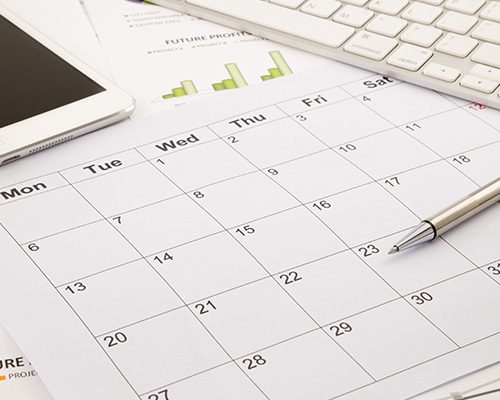 Vendor Surveys
We conduct vendor surveys to identify, review, and analyze potential manufacturers and suppliers. Our research encompasses not only those manufacturers currently producing similar products or products within the same category but also manufacturers whose potential capabilities, based on their equipment and background, indicate an ability to meet your requirements.
Our vendor surveys include a detailed review of the manufacturer's current production capabilities, manufacturing facilities, equipment, financial strengths, staff, and operational management.
Product Review
There are limits to industrial and manufacturing capabilities at a competitive level in every geographic region. As a well-established sourcing organization, our knowledge of these strengths can be essential in locating the best-qualified manufacturer for your product. Other factors, such as trade restrictions or tariffs, may also be a factor in our preliminary evaluation of your sourcing requirement.
Therefore, it is necessary to make a preliminary evaluation of each product or product line to help determine the feasibility of effectively manufacturing your requirements in the Pacific Rim. If it's determined after evaluation that a product or product line doesn't lend itself to competitive production in our sphere of activity, we will advise you accordingly.
Negotiations
Negotiations are conducted by local staff, usually face-to-face with manufacturers, to optimize the best pricing on behalf of our clients. Our general quoting practice is to have three qualified local vendors quote the same inquiry to ensure the best pricing available to our customers from local sources. At the same time, we review sourcing through our other offices located throughout the Pacific Rim so we can provide multi-country sourcing pricing details to our clients.
We have clients that need to protect critical items by having multiple sources either in the same country or duplicate manufacturing in another country to assure stability in the supply chain.
Engineering Support
Electronic and mechanical engineers provide staff support for those items requiring their talents. Our staff engineers are fully conversant with production processes related to operations in their areas of expertise, and their presence in the factories provides continual support during production.
Communication
Communication by letter, telephone, email, or fax is critical when business is conducted over an expanse of many thousands of miles, where differences in language and customs can lead to misunderstandings.
From experience gained in over 50 years of international operations, we fully appreciate the critical nature of communications, especially when working with customers worldwide. Our company bridges this possible communications gap by offering all communications, whether by email, fax, letter, or documentation in English. Our staff speaks English, an asset often underrated in Pacific Rim engineering and sourcing.
Advanced Technology
We also continue to upgrade methods of communication as technology makes them available. Most of our offices have video conference capabilities, offering a way to review critical details over thousands of miles quickly. Visual evaluation is an added benefit to resolving issues. Some offices are currently working on upgrading computer systems to add ERP availability, allowing our customers to handle tracking of their order process and inventory production.
Quality Control
We understand the requirement not only for a final audit inspection but also for the necessity of a presence in the factory during production. For major projects where we're heavily committed to individual factories, we maintain a staff of inspectors who are permanently based in a specific factory and have responsibilities for online inspection. Their daily presence in the factory is ongoing during the production run.
Supporting Staff
Our export shipping department is responsible for providing many services to our customers. This includes scheduling shipments and closely monitoring changes in freight rates and import requirements to ensure customers receive competitive freight costs.
Your dedicated project team will work closely with your staff and contracted product manufacturers for all aspects of your order, providing updated production and shipping schedules and handling many day-to-day issues, including updates on shipping and order status.
Support for Successful Operations
Most importantly, we offer a staff that understands how to operate and function in the Far East and recognizes what is necessary to support a successful operation in the U.S.A. and overseas.
Our presence as a sourcing organization in the Far East, as an extension of your purchasing department and an integrated part of your supply chain, opens the door to a wide range of manufacturing opportunities and cost savings. We welcome your inquiry.